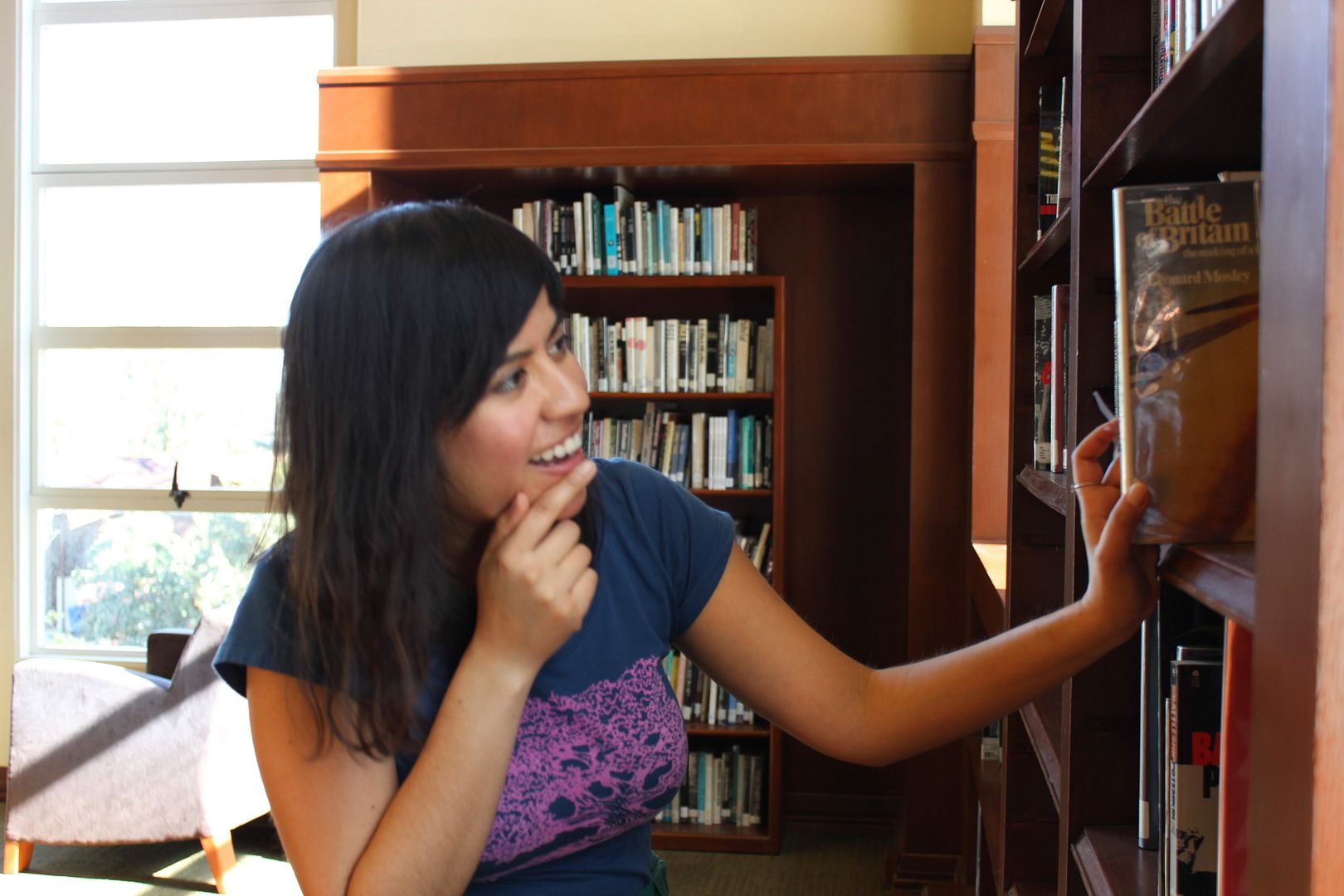 I have learned a lot from my co-workers at the library, both librarians and support staff. 
I have learned that the roles at every library are similar in a way because the computer labs they have their also have the same problems s the computer labs in my library that i work at.  Software and printing issues and computer passwords and maintenance are all issues we all face in different ways depending on your library policy and budget. 

I also learned about lending policies in the academic setting which is what I also deal with at my place of work at the UCI multimedia resources center. the American film Institute conservatory has a very nice policy where the media can circulate for days a t a time out of the center but where I work at the UCI Multimedia resources center (MRC) we have different lending policies based on patron affiliation, Undergrads can't keep it longer than three hours but grad students can have a week and faculty can have two weeks.  AFI lets every take it for a week but this makes sense since there are no undergrads, they are just a campus for MFAs in Film and Media related specializations.

The newest information to me was the archiving process of the special collections and how my site supervisor, Robert Vaughn, is the Librarian and Archivist maintaining dual roles for the library he has a lot of hats to wear and needs skill sets of both to maintain and preserve the Library and Archives collection which he does well!

If I had no restrictions and an unlimited budget I would obtain a full time Archivist to process the collection, but this is what interns are good for as well so I'm thinking just let them have the experience of this great facility and collection for learning!  I would also use an unlimited budget to create a brand new storage facility for the archives with humidity controlled temperature controlled climate controlled clean spacious storage for easy access to a special collection to have for years to come.

Final thought on my practicum experience are many! I am amazed at the time it takes to transfer and inventory a large collection such as the Charles k. Feldman collection I have been working with.  The number of folders is well into the 2000's and the boxes for about 600 of that equal around 60 so the time it took to transfer/organize/inventory those so far was about three and a half months of coming in twice a week for full workdays.  I know there are a lot of special pieces of information unknown to all in the collection because of the amount of papers involved it is not possible to look at every word on every paper of every script or every correspondence in the production company Charles had during his whole working career in Hollywood.  I know one of the highlights for me was discovering Ronald Reagan's signature in a 11947 agreement between the Screen Actors guild and the Producers http://zebraradar.tumblr.com/post/17184817970/week-4

I expect this practicum will influence me to pursue a career as an Archivist and Librarian dealing with subject matter such as film and Media history which excites me and keeps me interested and engaged with the collection work with.  This collection did just that, it kept me excited to come to work and curious to explore all the collections on site.  I enjoyed the location and atmosphere greatly. Right underneath the Hollywood Hills, a great place to arrive to in the thick of the entertainment industry which i s what I want to continue working in as a Librarian and archivist.  I am thankful for this opportunity and advise future practicum seekers to pick a site they are excited to go to and work with as well.